When you decide to bring your business on the web, the first thing that you need to think about is the proper choice of the online platform for it. Whether you are new to the web or not, you should have heard about the superpower of WordPress. Initially launched as the purely blogging content management system, WordPress has grown into a powerful platform that can handle every task perfectly well. Whether you need to build a business or even a corporate web project, you can choose WordPress safely.
One of the best things about WordPress is the availability of the wide choice of ready-made WordPress themes. Designed and developed to fit various purposes, the themes will help you build your fully-fledged business site worry-free.
With such a huge choice of WordPress themes available on the web, the logical question is how to make the right choice? Keep reading further to find the answer.
1. For What Purpose Do You Need a WordPress Theme?
Before you start looking for the best WordPress theme for your brand website, define your goals. What purposes do you want your site to pursue? What types of content will it contain? Before you start looking for the best WordPress theme, give the answer to the following quick questions:
What kind of a website do I need to build?
What's the purpose of my site?
Will I post articles on my site?
Do I want to sell anything there?
What kind of customization options does my future brand website need?
2. Pick a Theme That Is Easy-to-Understand
When you launch a brand website, you need to be ready that you will be reached by different people with different backgrounds. Keeping your site clean and minimalist is the way to the future success of your site. A simple site keeps the users' attention on the things that are truly important. Such sites are easy-to-navigate even for the first-time visitors.
Remember how Google's homepage is designed? The most-visited website in the world is one of the simplest websites that we have ever seen.
3. Choose a Theme That Matches Your Content
What kind of business do you own? Are you a creative photographer searching for the theme to demonstrate your portfolio to the wider web community and get hired? Then you will need WordPress themes for photography business that contain multiple galleries, sliders, post carousels, usable animation effects, and other solutions that will help you draw the users' attention to the portfolio of your works.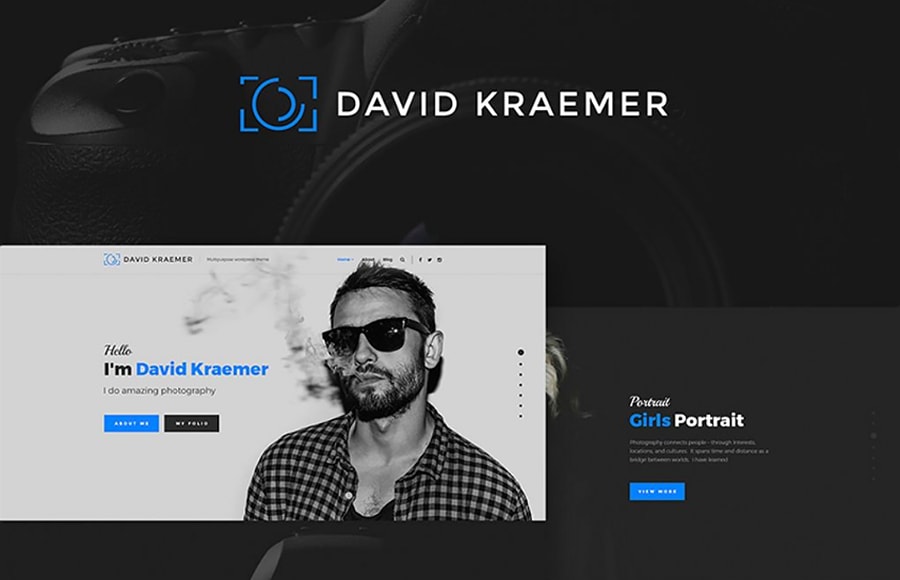 If you need to launch a large corporate web resource, then consider buying a WordPress theme that is optimized to handle content-heavy websites. It should also be optimized for a speedy performance in all web environments.
4. Future-Proof
Will the chosen WordPress theme be able to fulfill the future needs of your business site? It's likely that you will need to enhance your site with the new functionality in the future. Make sure that your theme is compatible with the majority of extensions and features that are available on the today's web. Also, make sure that the chosen template includes lifetime updates. Thus, buying it once, you will own a digital product that remains up-to-date for a lifetime.
5. Make the Right Color Choice
Colors are important. Based on the colors that you use on your site, you can expect the users to have different emotions and opinion about your brand website. Whenever you look for the best WordPress theme for your brand website, make sure that you pick a theme that supports multiple color choices. It will be great if the chosen template contains several pre-designed color schemes so that you can pick the one that matches your brand image ideally.
6. Responsive Layouts Are Indispensable
Making your website responsive is not optional any longer. Every brand website that wants to become more noticeable and recognizable should be fully adaptive to all screen sizes. A website that doesn't work well on the smaller screens faces the risk of being abandoned by the prospective customers. So, make sure that you pick a responsive WordPress template that will make all content that you share on the pages of your site look good on the smaller and larger screens.
Moreover, with the growing demand for the use of smartphones and tablets, site owner shift to the launch of the mobile-first websites. Theme providers create WordPress themes that target handheld devices primarily. This allows you to focus on the things that are of the greatest importance. The web designs that target mobile screens are limited in space, which makes you choose the content for your online project more carefully.
7. Fast-loading Themes
The speed at which your site loads is important for the ranking that it will have in the search engines, as well as the user satisfaction from browsing your site's data. A site that takes too long to load loses its chance to drive in a wider web audience. If a site takes 3 seconds or even longer to load, then it will lose its positions in Google.
It's highly recommended to choose a lightweight theme that loads faster on all devices and web browsers. Faster loading WordPress themes will not only improve UX on your site but also help you boost the conversion rates and rankings in the search engines.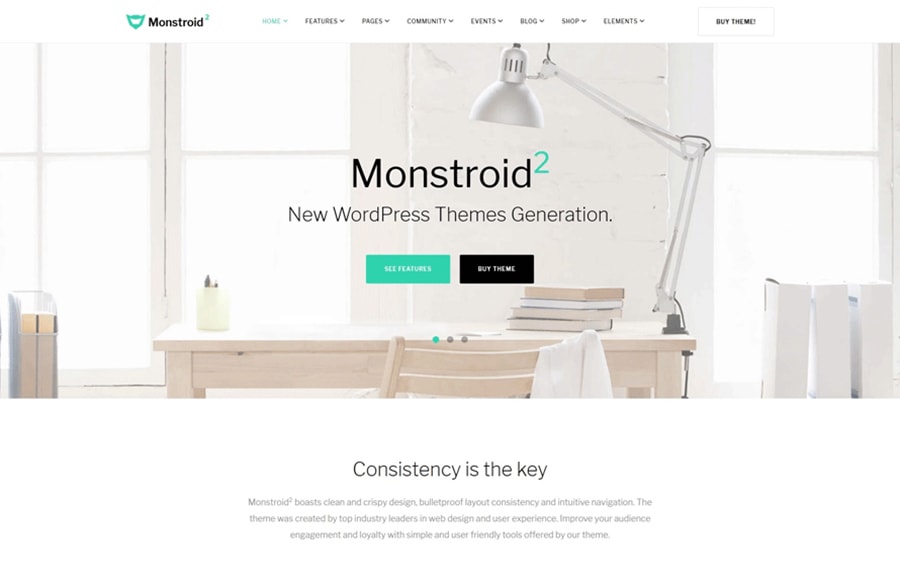 8. Go Premium
There is an ongoing debate about the best choice of WordPress themes for brand sites. Are those free or premium digital products that will make your site work at its best? If you ask our advice, then our top choice are premium themes. These provide everything that you will need to the launch of your websites. Quality support and regular updates, custom functionality, and pro-quality customization features are the common things for premium web themes. Free themes are more basic.
9. SEO-Friendly Themes
WordPress is an SEO-friendly CMS at its core. However, the sky is the limit. You need to take the proper care of the optimization of all pieces of content and pages of your brand website in order to make it more noticeable on the web. Optimizing the code of the chosen WordPress theme may not be that easy for beginners. This is when an SEO specialist will help you achieve the necessary effect. If you want a more cost-effective option, then install SEO plugins on your site. There are plenty of free and premium extensions available in the community. With their help, even beginners can optimize sites intuitively.
10. Read User Reviews
Buying a WordPress theme for your site, pay close attention to the user testimonials. These will tell you what features did the web audience enjoy about a specific digital product and what functionality should be enhanced.
11. Technical Support
You never know when you will need expert help while working with your theme. In order for you not to pay extra cash to web design studios or freelancers, buy WordPress themes that include free support. For example, TemplateMonster sells premium WordPress themes with free 24/7 support. The team of qualified webmasters is ready to assist with all questions regarding the installation and modification of any chosen theme in chat, via email or by the phone.
Final Thoughts
Keep these 11 tips in mind when you choose the best premium WordPress theme for your brand website. We hope that our recommendations will help you select the most optimal solution for your online project, which will drive in crowds of the web users and present your brand in the most favorable manner.